Our Moving Company and Its Moving Services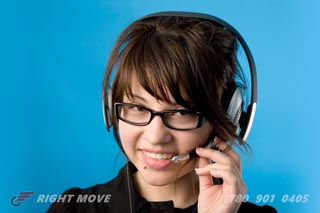 Learn More About Your Commercial Movers in Edmonton
When you move, you want to know you've chosen a quality company. You have to move everything you value across the city, the province, or the country, and you want to ensure your valuables arrive unharmed. At Right Move - Moving & Storage, we understand this, and we'll do everything we can to put your mind at ease.
When you chose us from among other moving companies in Edmonton, you'll receive service from a responsible, reliable, and accountable company. We have many years of experience storing and transporting goods worldwide, so we know what it takes to create a stress-free move. We don't surprise you with hidden fees, and we don't limit your payment options either. We care about your move and your belongings.
The Right Move Advantage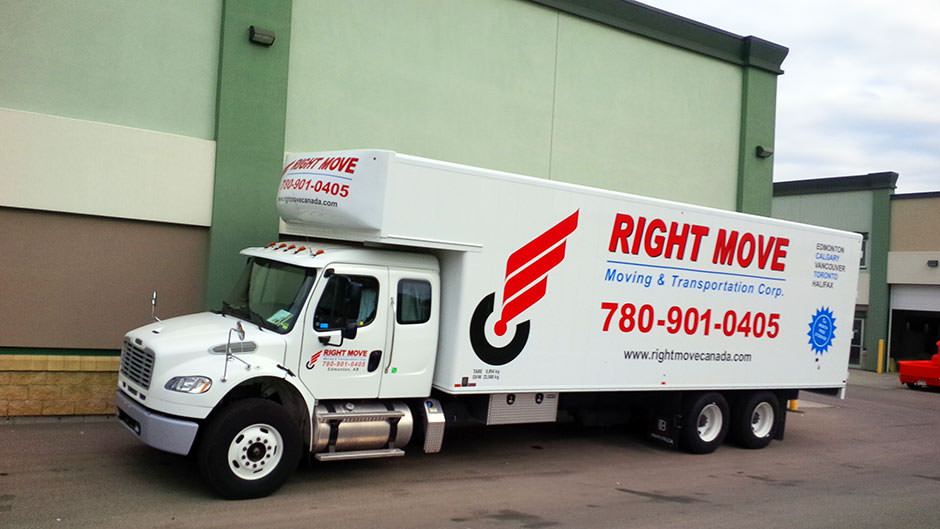 As your commercial movers in Edmonton, we'll streamline your relocation with a number of benefits, including:
Insurance: We can provide you with full cargo insurance up to $50,000 (more if needed). This protects your property from many calamities. We also offer standard coverage of $2 per kg in addition to full replacement value or itemized value protection plans.
Free First Month of Storage: If you need to store your property, you can use our clean, climate-controlled units for up to one month for free. If you need long-term storage, we also offer great rates.
Free (and Accurate) Estimates: We don't expect you to commit to anything when we give you a moving estimate. Call us 24/7 to get an estimate for your move.
Free Box Delivery: If you need boxes, just let us know the size and quantity you require, and we'll deliver them to your door for free.
Packing / Unpacking and Loading / Unloading Services: You don't have to do any of the heavy lifting yourself. We'll pack, load, unload, and unpack everything for you. Just let us know what you need.
24-Hour Hot Shot Services: If you need to move at the last minute, you can call on us for assistance. We have emergency crews available at all hours to help you with an immediate relocation.
GPS Tracking: Our tracking service lets you know your property's exact location at any given time. We won't just tell you the city—we can narrow the location to a city block.
You can also depend on us to move your piano or organ. No matter what your relocation requires, you can count on us to deliver.
Gallery
Fully Insured, Door to Door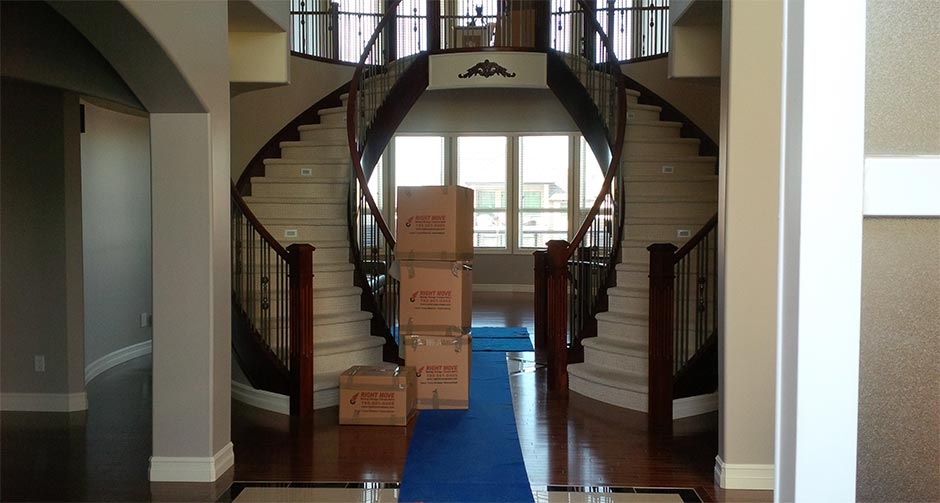 Right Move can provide Full Cargo Insurance of up to $50,000 (more if needed). This insurance in the truck covers customer goods against damage from fire, theft, accidents, or damage from inclement weather.
Also, we include the Industry Standard Coverage of $2.00 per kg per article for local and long distance moves up to $2,000 Free of Charge.
We offer Full Replacement Value or an Itemized Value Protection Plan.
Right Move chooses to have expert Third Party Insurance companies; we have several very reliable options. This helps to avoid a conflict of interest and ensures the best coverage of your valuables. Please call our operators for additional information.
Contact Us
When you look at moving companies in Edmonton, give Right Move - Moving & Storage a call. We've made it our mission to give our customers impeccable service. Contact us at (780) 901-0405 if you have any questions or if you'd like to get your free estimate.
Free Box Delivery - Moving Boxes Right To Your Door
Right Move has a Free Box Delivery service. If you need moving boxes and packing supplies, we'll deliver it to you for free. Just visit our Packing Supplies page and let us know the size and quantity of boxes and packing supplies that you need. It doesn't matter if you need 1 box or 100, we'll bring them to you at a convenient time.
Also feel free to ask our office any packing questions that you might have. Not sure which or how many boxes you need for safe and quick packing? Call us at (780) 901-0405.
24 Hour Emergency Service / Last Minute (Hot Shot) Moving Service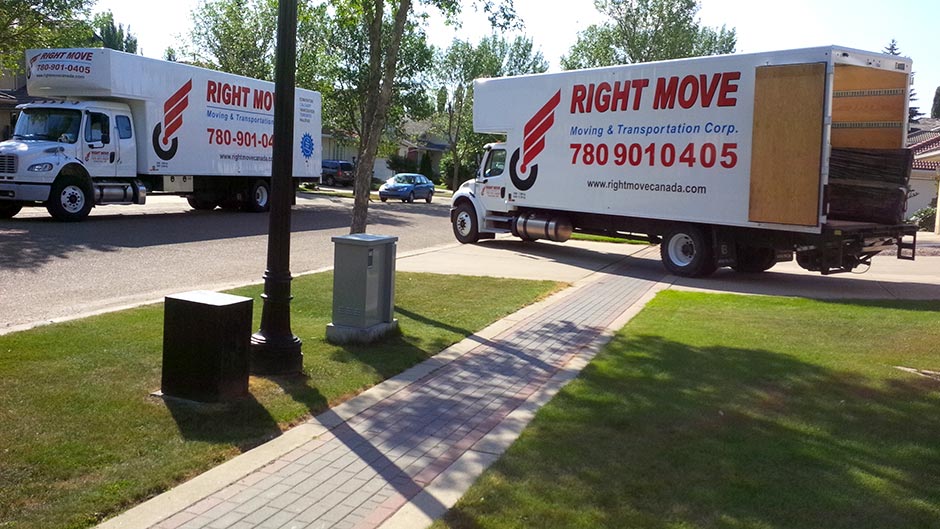 If you need Emergency Moving, just call (780) 901-0405. Right Move always has fully equipped and experienced emergency crews ready for urgent service 24 hours a day, 7 days a week.
If you need a fast quote for Moving, Packing/Unpacking, Pickup or Delivery give us a call. Need information related to your move, cargo, pick up or delivery time? Call (780) 901-0405. All of our trucks are equipped with GPS Tracking so that our operators know where your truck (cargo) is at all times. Not only will we tell you in what North American city it's in, we can tell you on what city block it's on!
Free Climate-Controlled Storage
Right Move offers Free Storage for the First Month. From 5' x 5' units to 10' x 20' units or larger, we'll store your possessions for free at our convenient storage facilities located by Yellowhead Trail & Wayne Gretzky Drive in Edmonton.
We offer great rates, convenient pickup and delivery services. Besides regular storage units, Right Move also has Climate Controlled Storage Facilities.
Please note that all storage services must be tracked and inventoried by Right Move - Moving & Storage. Later, if you need to add or pick up some of your items, just make an appointment with our storage manager as all transportation to and from storage are only provided by Right Move (No third parties).
If you need our storage services for longer than the 1 month's free period, Right Move's storage prices are up to 20% Less than any other storage business in the city.
Free Estimate - No Commitment Required
Need a quick and accurate estimate? Our operators are available 24/7 to provide you with a Free Estimate. If you are contacting moving companies in Edmonton for estimates, give us a call at (780) 901-0405.
As Right Move provides some free services, such as Free Box Delivery, 1 Month Free Storage, as well as Free Estimates, we'll need the most accurate information that you can give us for us to ensure the most accurate estimates for moving time and manpower.
Right Move Moving & Transportation Corp. will charge 3% monthly interest (36% per annum) on the full amount owing.
Packing / Unpacking Service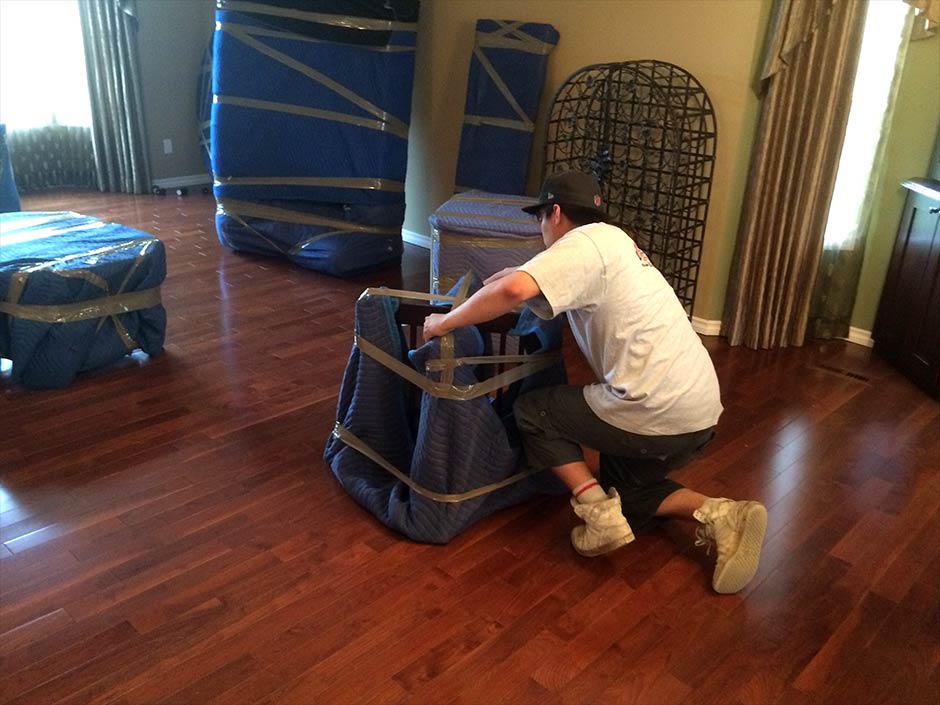 Did you know that Right Move provides Full or Partial Packing and Unpacking Services and that our packing supplies are up to 20% Less expensive than our competitors? We only extend this special pricing to our customers. Just let us know what needs to be packed and we'll take care of the rest. We will pack Create your china, pictures, crystal, kitchenwares, mirrors, glass items, furniture, mattress etc... You can relax because we're fast and professional packers. And if you need boxes, we will not charge extra for packing ... only for the extra boxes that you need.
All of our trucks come fully equipped with enough packing materials for a 3 bedroom house. If you have tricky, extremely fragile or valuable items to pack ... just leave it for our experienced packers. We'll use the right box and necessary packing materials to ensure that your belongings are safe and secure.
Loading / Unloading Service
All of our trucks are clean, reliable and in excellent condition. They're equipped with dolles, hand tracks, tape, blankets, all sizes of boxes, packing papers, bubblewrap, bubblecraft, straps etc... Also, for fast, easy and safe loading/unloading, each of our trucks comes with lift gates (tailgates) or ramps.
A successful move depends on a well organized and safe loading of items. We always ensure that fragile / high value items are loaded and secured on top so that they're not crushed by heavier items.
Piano and Organ Moving Service
Your piano is one of your most valuable and loved possessions, that's why we'll move your piano as if it was our very own. Right Move has offered a trusted piano moving service for years and you can rest assured that your piano and organ will be handled with the utmost care using the absolute best in equipment and our most experienced piano movers.
We have the care and knowledge to safely deliver your piano and ensure that it arrives in the same condition as it leaves. To move your piano or organ, call us today at (780) 901-0405.
Moving Services of The Highest Quality
Our mission is to deliver the highest quality of service to our customers, before, during and after each move.
We look forward to working with you. Happy Moving!