Reliable Moving Services at Affordable Rates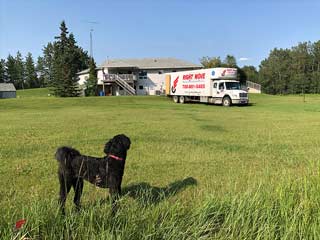 If you're looking for moving companies for a St. Albert move, Right Move are the best movers to hire in Alberta's Botanical Arts City. We complete daily moves from St. Albert to Edmonton, Sherwood Park, Spruce Grove, Fort Saskatchewan, and the surrounding areas in Alberta's Capital Region; we know the region very well and guarantee fast, reliable service. This frequency and familiarity let's us offer lower moving costs in St. Albert than other moving services in the Edmonton Metropolitan Region. So if you're looking for St. Albert moving and storage, call us at (780) 901-0405, and "Let's have a great move together!"
Whether it's a small mini move or a larger relocation, we'll ensure that the packing, loading, transportation (and everything else) goes smoothly. Over the years, we've completed hundreds of moves, and use that experience to overcome any challenge that arises.
Right Move's relocation professionals have the experience and training to secure your valuables, and deliver your belongings on time. We also take great care not ruin your floors or walls of your old or new homes while moving your items. Our packers and movers will ensure that your furniture, appliances, and all other items are safely transported to your destination - your cargo will be secure during the entire trip.
Want a Great Quote on a St. Albert Move?
If you're thinking about moving in St. Albert, call Right Move today at (780) 901-0405.
Our moving trucks are carefuly driven by experienced drivers and are well-equipped and maintained for a safe trip. All of our trucks are also equipped with GPS system, so you can track your belongings at any time.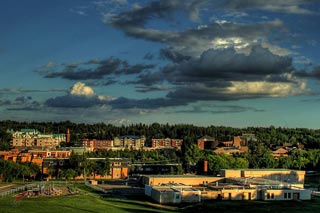 Choose Right Move as your St. Albert mover and we'll deliver efficient moving services at affordable rates. Simply give us a call, and let us know the details and when you're moving, and our friendly crew will do the rest. If you have any questions, our consultants are available 24/7 at (780) 901-0405.
"Let's have a great move together!"