Long Distance Moving in Alberta, BC and cross-Canada to ON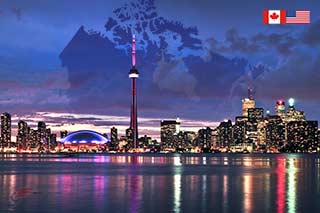 Looking for long distance moving companies in Edmonton? Right Move are the best movers in Alberta to hire for provincial moves, relocations to British Columbia, and cross-Canada moving to Ontario. In Alberta, we routinely complete moves to Calgary and Fort McMurray — we know the province of Alberta well and guarantee direct, efficient service.
If you're relocating to BC, our inter-provincial movers have regular moving services from Edmonton to Vancouver, Victoria, and the Okanagan Valley. We also regularly complete Edmonton to Toronto, Ontario moves and increasingly to Ottawa, and Montreal.
Our route to Eastern Canada takes us through Saskatchewan and Manitoba so if you need movers for an Edmonton to Saskatoon, or Regina move, please contact us for a free moving estimate. If you require a long distance moving company to relocate to Winnipeg, Right Move is your best choice.
Moving can be a stressful and chaotic experience and, because of the degree, long distance moves are even more so. Why not eliminate that stress by hiring Right Move? Over the years, we've completed hundreds of Alberta moves, and will help you avoid the trickiest pitfalls. Let's Have A Great Move Together! Call us at (780) 901-0405.
Right Move's relocation pros have the experience and training to secure your valuables, protect your home, and deliver your belongings on time. Choose Right Move as your long distance movers in Edmonton and we'll deliver reliable moving services at affordable rates.
Although the bulk of our business is in Western Canada, we provide long distance moving services across Canada and the USA. Our expert movers will help you plan and organize your move from A to Z, including road conditions, provincial / state regulations, applicable taxes and all the paper work related to the moving process. Simply give us a call, and let us know where you're moving from, along with your destination, and our friendly crew can start taking care of the rest.
Our trucks are well-equipped with all you need to make your long distance move safe and quick. Your cargo will be secured for all the time. All of our trucks are also equipped with GPS system, so you can track your belongings at any time.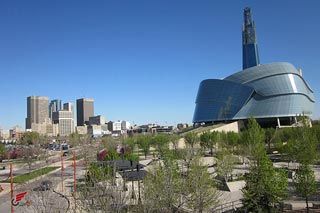 Long distance moving includes all Canadian provinces and US states. If you have any questions, our consultants are available 24/7 at (780) 901-0405.
Looking for an Edmonton Moving Company?
If you're thinking about moving to or from the Edmonton Area, call Right Move today at (780) 901-0405, or use our handy estimate form.
Provinces & Territories
List of Areas Served in Canada:
Alberta
British Columbia
Saskatchewan
Manitoba
Ontario
Quebec
New Brunswick
Prince Edward Island
Nova Scotia
Newfoundland
Yukon
Northwest Territories
Nunavut
Frequently Asked Questions About Long Distance Moves
How much does it cost for a long distance move?
Besides distance, some other factors that affect the cost of a long distance move are services needed (packing, furniture assembly, etc…), conditions (large elevator vs narrow stairs), number of movers requested, and time of month (mid month rates are normally lower). It's difficult to give an accurate estimate without knowing all the details about your long distance move, but if you call us at
(780) 901-0405
, we'll provide you with one.
When is the cheapest time to hire your movers?
The cheapest time to hire our movers is on a weekday in the middle of the month. That's when we typically offer our best rates.
Do you own and use your own moving trucks or are they rented from someplace else?
All of the truck that we use are our own. Right Move is the legal owner, and our name and information is on all the trucks' documents.
Are your moving trucks clean? I don't want my items to get dirty from the truck.
Yes, of course. All of our moving trucks are clean and well-maintained, inside and out (please checkout the pictures of our trucks, here on our website). We need our trucks to run well so that we can give you great service.
Do any of your trucks have tailgates?
Yes, all our trucks have tailgates and ramps.
Can you wrap my furniture?
Yes. All our trucks carry between 50 and 200 moving blankets. We want to make sure that we have enough so that all of your furniture is padded and protected.
Do you charge for blankets? How much extra is it?
Actually, we do NOT charge extra for blankets; it's free!
Do you do packing? How about unpacking?
Yes, we can do packing or unpacking if our customer requests it. Just let us know.
Can we help load the truck?
Yes, you can … but only to a point. Unfortunately, we cannot actually allow you inside our moving trucks for legal and liability reasons.
Can we help unload the truck?
Yes, but once again, we cannot allow you inside our moving trucks for. Once outside our trucks however, you can transport your items inside your house or garage.
Do you provide a loading service? What about an unloading service?
Yes, we do offer both services, actually. We can load and / or unload your items for you. Just let us know how much (or how little) help you need.
Do you have moving boxes in your truck?
Yes. Besides moving boxes, we also stock blankets, wardrobe boxes, linen, china, book boxes, tapes, mattress bags etc…
Can we do our own packing?
Can we do partial packing, and then have you guys pack the rest?
Yes. Pack as much as you'd like (or as little) and we can take care of the rest of the packing.
Can we leave glass, marble, ceramics, and other fragile itemes for you to pack?
Yes, of course! We always bring all the necessary packing materials with us in the moving truck. We can take care of that.
Do you charge for boxes?
Yes. We charge for moving boxes, and packing supplies, but blankets are free.
Is your moving company insured?
Yes, all of our workers are coverd by WCB.
Can I fill my drawers with clothes or small items?
No. We recommend that you empty your drawers. You can, however, leave the drawers themselves inside the dressers.
Are your movers professionals?
Yes. Right Move is very selective of the movers that we hire to join our team. We're very careful to only select workers that are clean, professional, yet friendly and polite.
Do your movers wear uniforms?
Yes, all of our company workers are clean and wear company uniforms.
Can the movers disassemble my furniture?
Yes, but within reason. We can usually take apart beds, desks, and tables. We've got the tools for it, but if the furniture is glued together, or the screws are stripped, then there's a chance that we won't be able to dissassemble it. If the item is an antique (or very old and fragile) and there's a chance that it might break, then it's probably a good idea to not try and take it apart.
Do you transport live plants?
In the winter, and colder months, NO. Plants are fragile, and there's a good chance that they will die. In the summer, we can transport them, because we know for sure that the plants will not be damaged.
Can you guys move my BBQ?
Yes, we can move your BBQ, but not your propane or other gas tanks. Also, make sure that your BBQ is clean and has its protective cover, otherwise there's going to be a mess and your other items will get dirty.
What sizes of trucks do you have, and which one will you use for my move?
We have different sizes of trucks: 24, 26, 28, 32, and 53 ft trucks. For your move, we'll use the most appropriate and efficient truck for your items.
How many movers will arrive to handle my move?
That depends on the size of the move. If you'd like to request additional sets of hands, we can accomodate that, just let us know beforehand.
Do you have a dolly in the truck?
Yes. All of our trucks have dollies, hand trucks, ramps, and tale gate to ensure moves that are not only safe and smooth, but also fast.
To speed things up, can my Uncle Buck & Aunt Shirley help with the move? They're very strong!
They can certainly help you pack and move your items using their own truck. Our expert movers function best as a crew. They'll know in what order to best pack, load, and fill our moving trucks. Thanks for the offer, though.
Can I ride upfront with you in the moving truck?
Sadly, no. There are legal and insurance reasons why we can't allow that. You can ride with Uncle Buck & Aunt Shirley though :)
Can we follow the moving truck from one location to the destination? Can the moving truck follow us?
Not a problem. We can follow you (just don't drive too fast), or you can follow us.
When do we pay for the move?
Payment is required half an hour before the moving job is completed.
What kind of payments do you accept?
We accept Cash, Visa, MasterCard, Email Transfer, Bank Draft, and Money Orders.
If I no longer want my old furniture, can you dump it for me?
Yes, absolutely. For a fee, we can take any of your old furniture, appliances, mattresses, garbage etc … to the dump.
Are you really an Edmonton company? Where is your office located?
Yes! We're a proud Edmonton, Alberta moving company, and our main office is conveniently located at 12257 Fort Road NW and our phone number is
(780) 901-0405
.
Do you have secure storage?
Yes! Right Move has clean, climate-controlled storage … and we don't even charge you for the first month. That's right, the first month is free!