Quick & Professional Condo Movers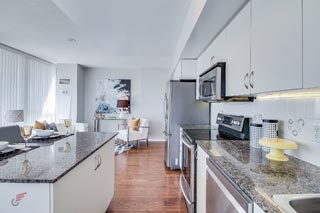 For fast and efficient Condo Moving in Edmonton, choose Right Move's condominium moving service. We've established ourselves as the best condo movers by providing the best service at reasonable rates for moves in Edmonton, St. Albert, Sherwood Park, Leduc, Spruce Grove, Fort Saskatchewan, Stony Plain and surrounding areas. Among moving companies in Edmonton, Right Move, has built a reputation as being the top condo mover.
Moving Regulations
Due to moving rules and regulations, condo moves can be a headache, sometimes … (usually). Before booking your moving date with Right Move, it would be prudent to consult with your landlord to make sure you know what the moving rules are. If you do not abide and follow them to the letter, you may suffer a penalty. Damage, for instance. During your move, if you damage communal property or shared resources, you'll be held accountable and have to pay. We can help … just call (780) 901-0405.
Affordable, Reliable, and Fast Condo Movers
Right Move has the best customer service, the right equipment and the experience to ensure smooth condominium moves. To speak with a condo moving specialist, please call (780) 901-0405 now.
A company representative will answer all your questions, and we'll provide a free in-home estimate. Whether you're moving to or from an condominium, let Right Move be your condo mover. "Let's have a great move together!"